This trip is the second trip Simon Dawson has organised. Contributing on the catering side, it was a fun experience to brainstorm about feeding a big group of peeps. Each trip progresses, in terms of efficiency and speed. Matt and I have camped countless times in Europe and here in China, when it comes to food, we know exactly what we want: a hot cheesy pasta. Which sometimes for a big number of people is rather less feasible.
So for this time I came out with this menu:
Dinner: cheeseburgers with homemade patties (made patties a day before), the classic mac+cheese and jacket potatoes
Nibbles: tried the chocolatey banana split and the ultimate marshmallows on sticks. Subsequently Spencer and the guys went out for more tatties and fire wood, bless them!
Breakfast: omelette in bags (Ida and I tried this a day before, with Ida's meticulous skill on checking the eggs) and quick oats.
Thank you internet for providing accessible online recipes and made recipes research a lot easier. What kind of excitement for the next one? Contact Simon Dawson if you are interested, May the 16th and 17th.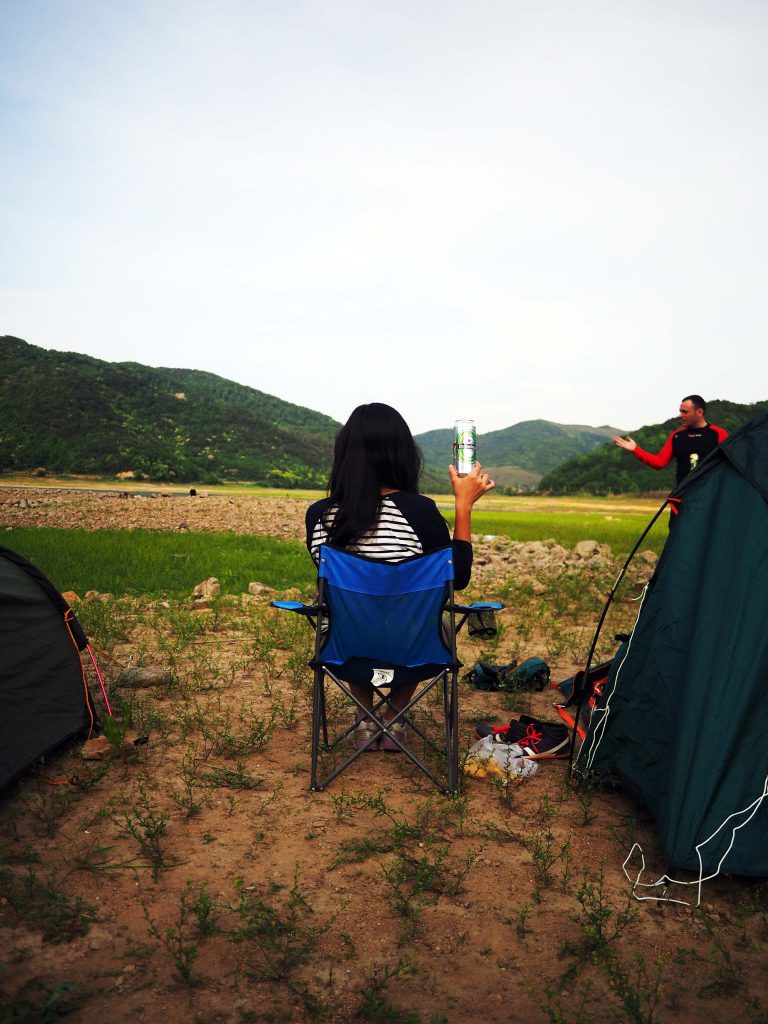 Good to have a beer with view before cracking on with the cooking and stuff!