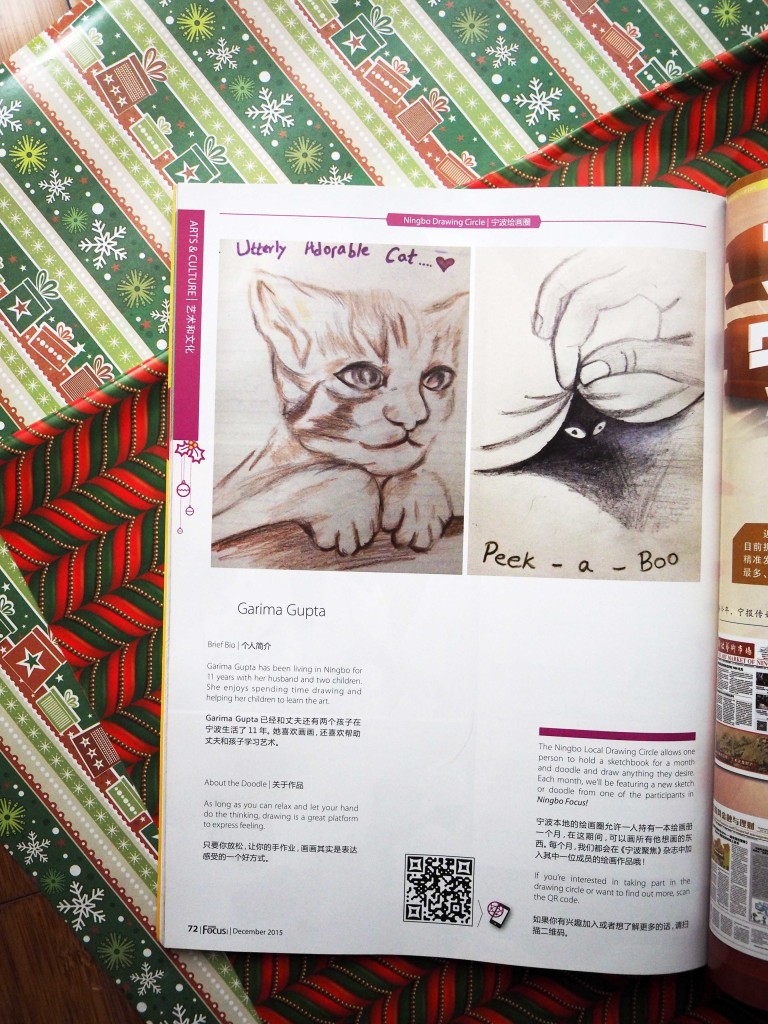 Above picture are Garima's sketches in Ningbo Focus December 2015.
Hi guys, the sketchbook has been moving from one sketcher to another sketchers for half of the year. Very excited! I hope we will complete the second half of the year, and move on to Collages as Lee Prescott started this year.
Here are a few of Garima's sketches this month, I love the vampire doodle, very Halloween-ny. Happy Halloween!