I cobbled together an overall map to show where the exhibition place (Da Bu Li Yuan) is and a more detailed map. It is not far from Shangrila Hotel, Ningbo.
Please ask the taxi driver to drop you at Dabu Park (Dabu Gong Yuan), 48 Dabu Street (Dabu Jie). Jump off, go through the park until you see a Chinese flag on the sky and walk further until you find an access door to Da Bu Li Yuan. The place is a gem in the middle of the city, trust me. Follow the map with pictures. That's the easiest way to get there, although not the only one. Any queries, please do not hesitate to contact me via Wechat ID: miatedjosaputro .
22 October, the opening party will start at 5pm. Until 7pm. Free admission; booze and other drinks are available for purchase. Weather permitting, we will have a beer garden set up.
22 October- 5 November, you can drop everyday from 10:30 to 22:00, but the access door from park won't be opened. Go through the park until you find another park's exit, and turn right (Nandabu Alley). See the last picture on this article.
Information about the Ningbo Local Drawing Circle can be found here. The event only exhibits the first year drawing circle's sketches (of 12 sketchers), individual posts can be found on the same page, here. Please scroll down. Doodles courtesy of 12 sketchers.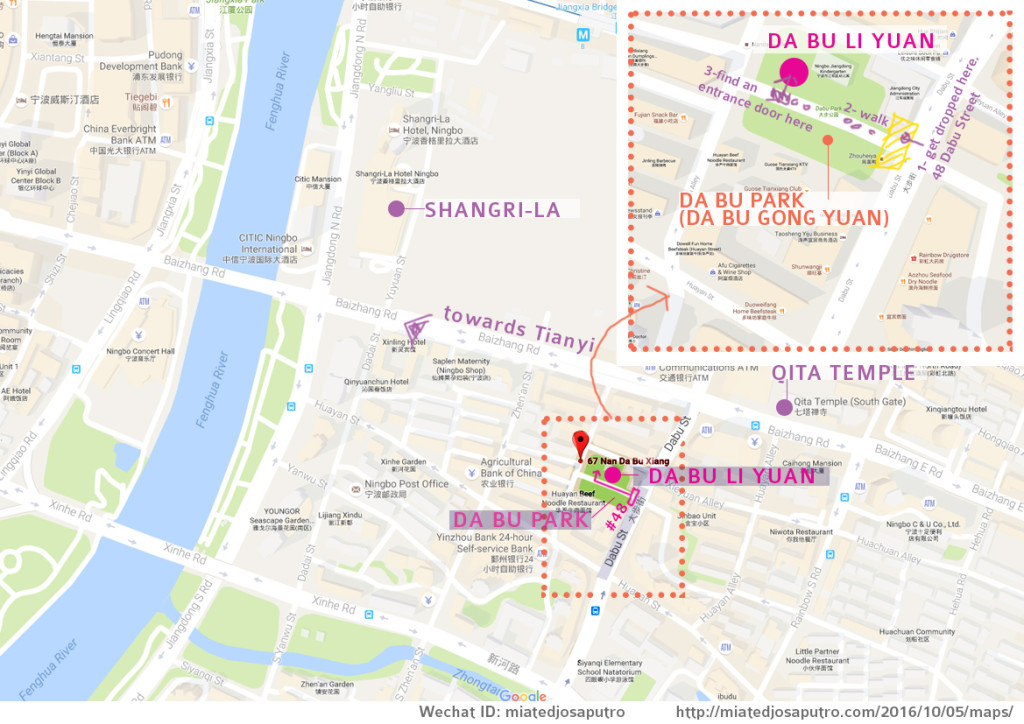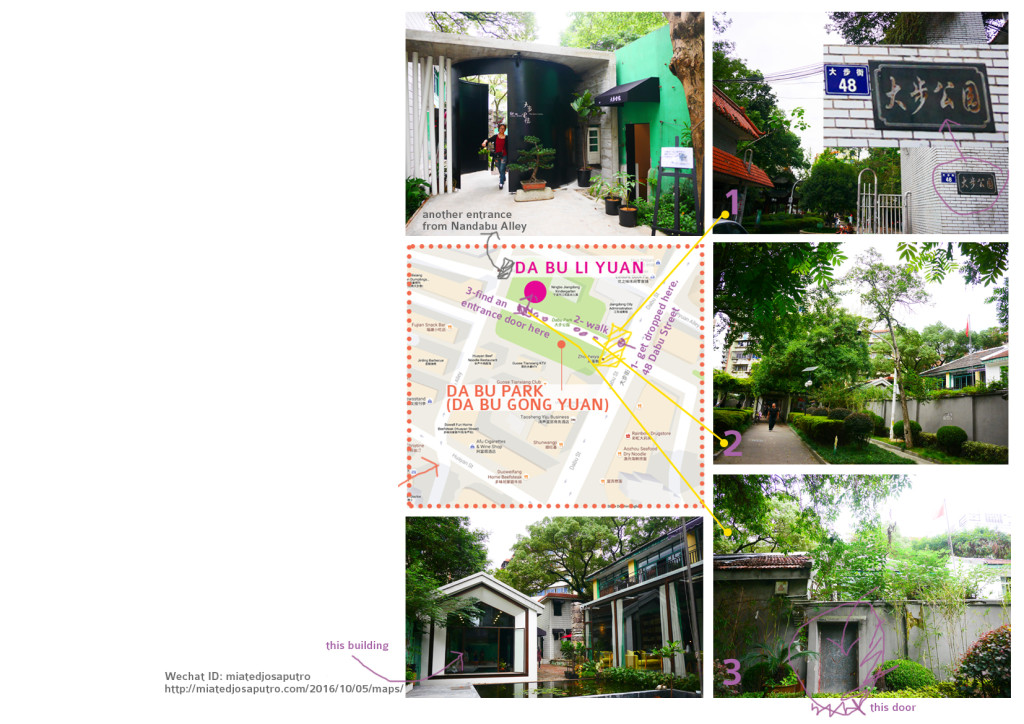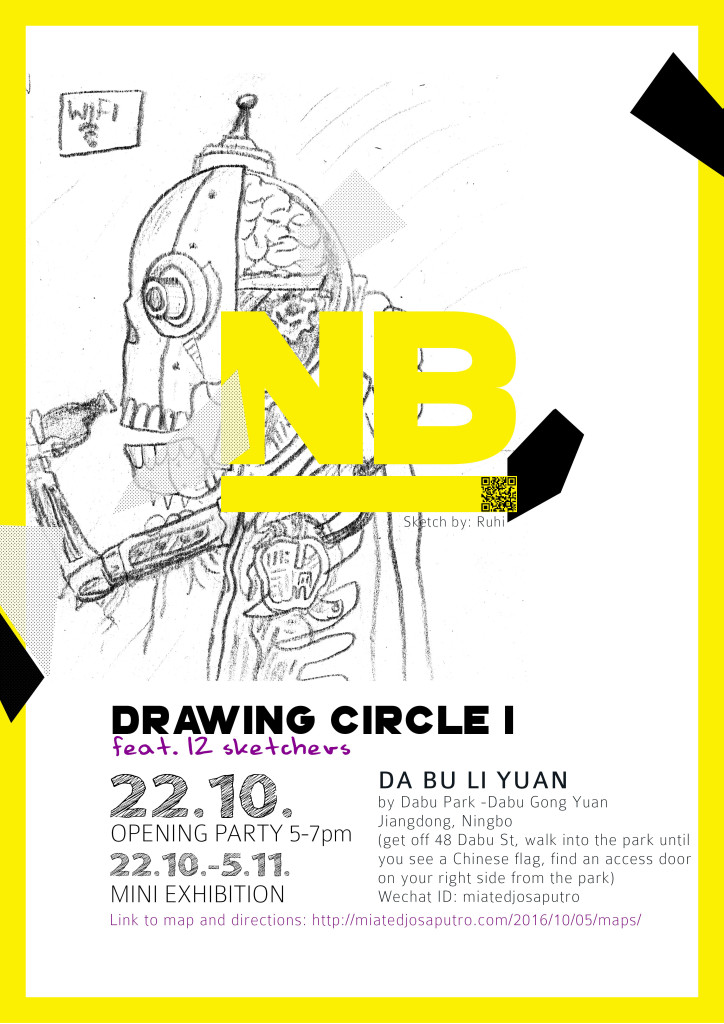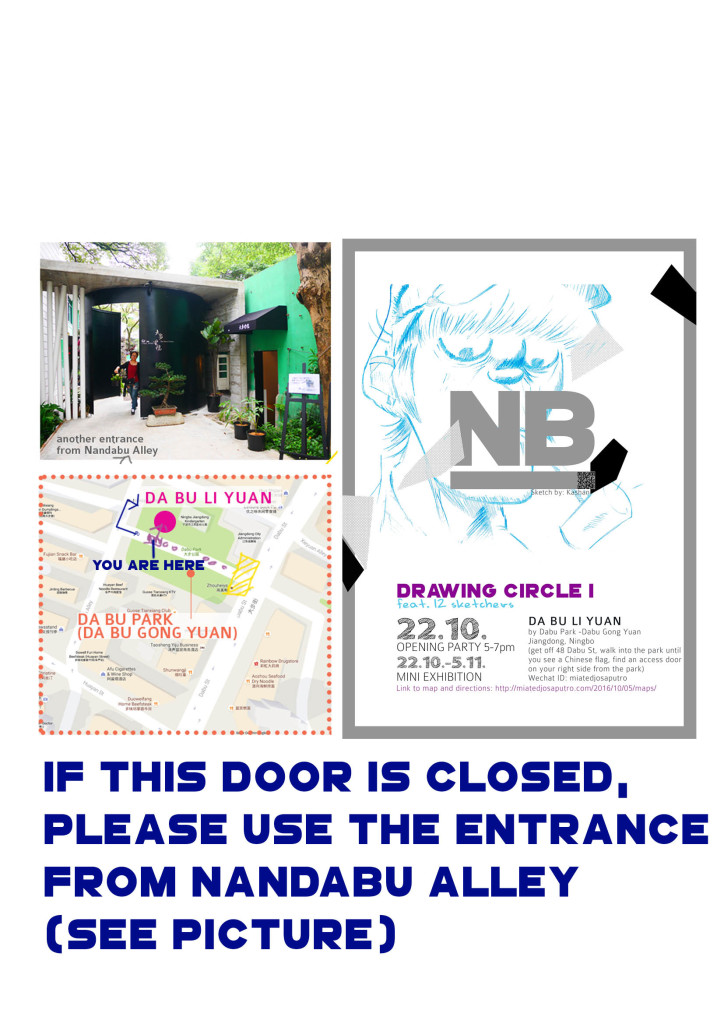 The last picture is if a notice if you'd like to come from October 10th – November 5th but the access door from Dabu Park is closed. Carry on walking until you find another entrance which will lead you to Nandabu Alley, then turn right.