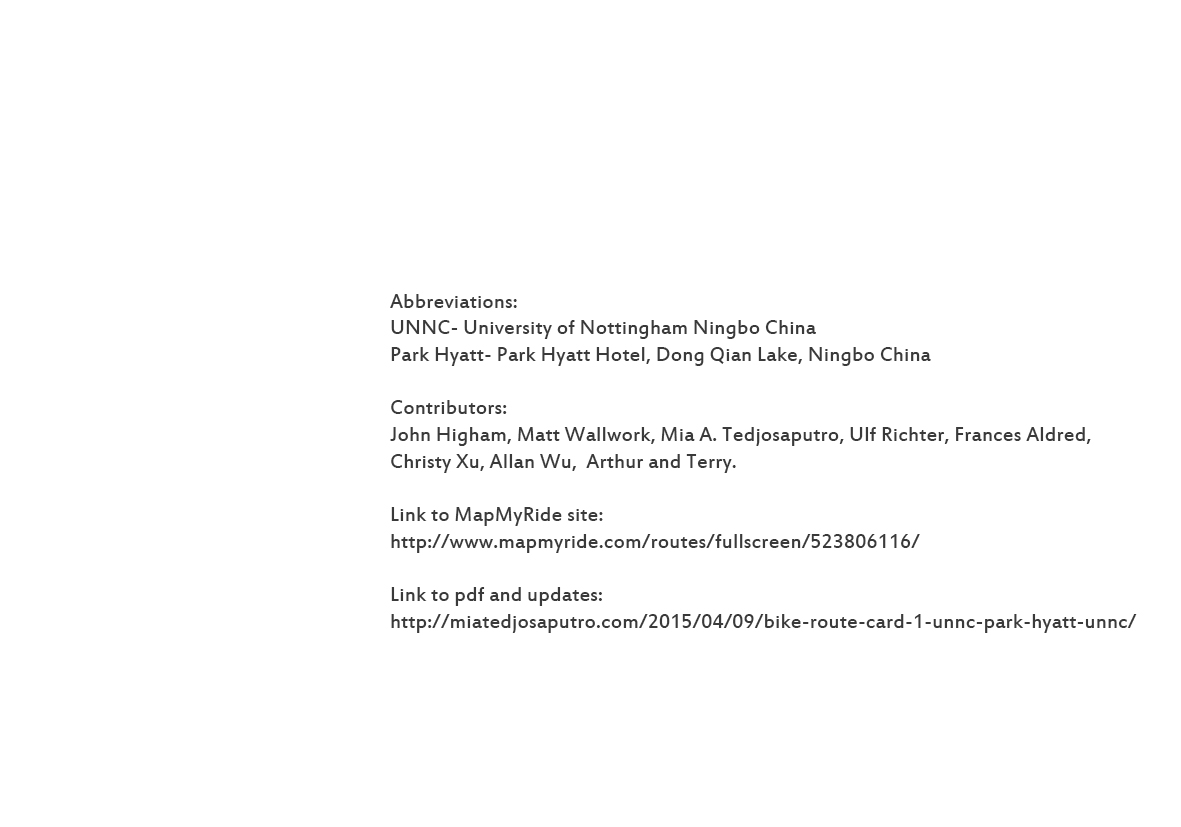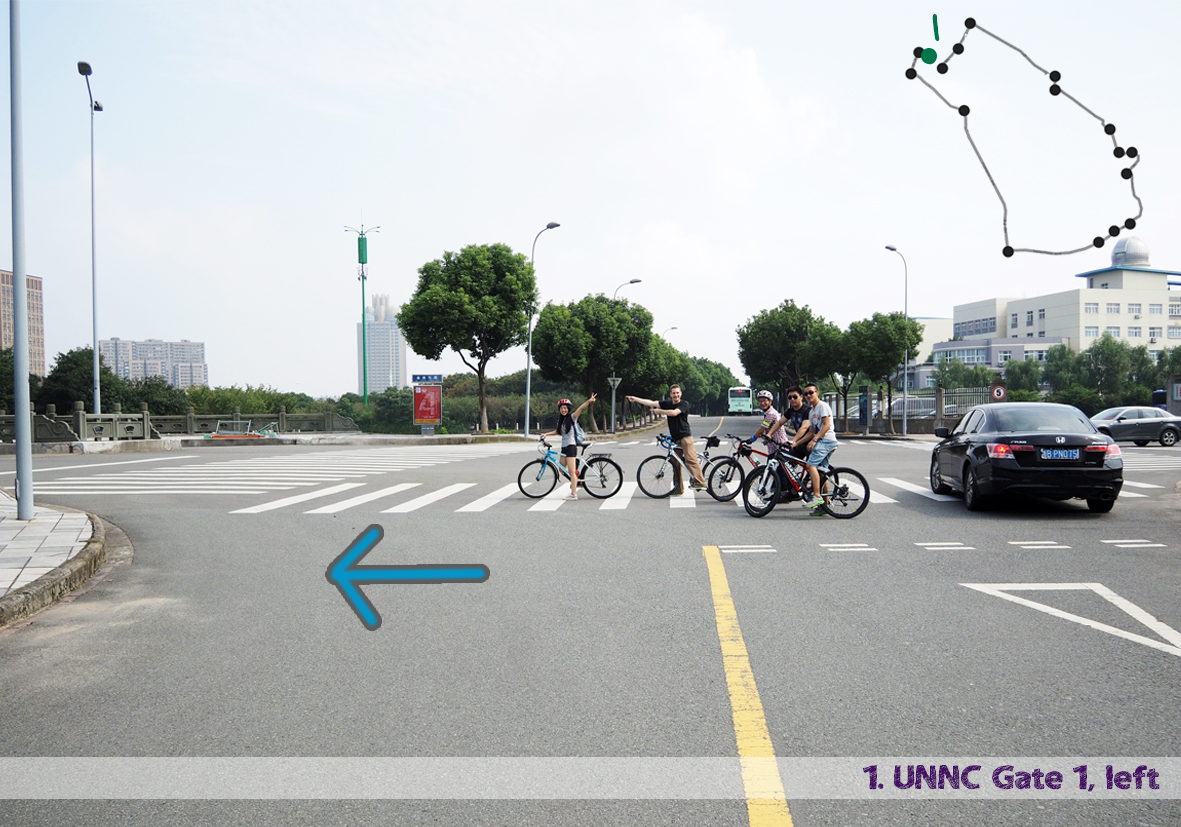 The bike route cards are initiated by John Higham based on his experience biking with a set of printed postcard size cards. We piloted one of the usual route, the loop from UNNC to Dong Qian Lake via Park Hyatt Hotel. The idea is to provide cyclists with visual cues in form of photographs with arrows. It is the shortest route we have so far, if you happen to know more routes, give us a shout.
Find the pdf (23 pages). last modified on 3 October 2016:
edit: 20161003_Bike Route Card 1_UNNC-Park Hyatt-UNNC_low
MapMyRide Link:Â http://www.mapmyride.com/routes/fullscreen/523806116/
Updates:Â 3 October 2016, corrections on sequential problems.
Please drop a message if: 1) you would like higher resolution pictures 2) would like to borrow printed booklet or 3) update us with the vast changing environment by sending your picture so we can replace them. It is a collaborative effort at the end of the day!
Special thanks to contributors as mentioned on the booklet.
Bfn. Mia and Matt.