We flew our quadcopter around campus a couple of days ago. The five minutes (sped up to double speed) YouTube video was when I took turn to fly it. Pardon the novice piloting skill, lacking of gimbal and inexperienced cinematography skill. Baby steps ey!
Ever since I graduated from the Syma toy quadcopter, the F450 is just an amazing piece of equipment (thanks to Cinta– Matthew Wallwork, for the incredible problem solving and technical skills). Good news are Cinta will be building another quadcopter, F330, more aerobatic for flips and stuff. And we just placed an order for FPV and the goggles, super excited! Hope to get hold of the gimbal and 4k GoPro soon.
Here is the phenomenal UNNC's (University of Nottingham–  the China campus) Chinese garden and English garden, hope you enjoy it.
The Nottingham geese were pretty excited when the quadcopter was upside down, they wanted to check it out. I took the picture this afternoon when I was trying to quietly pap them marching on the lawn, suddenly they made this move! Hillarious.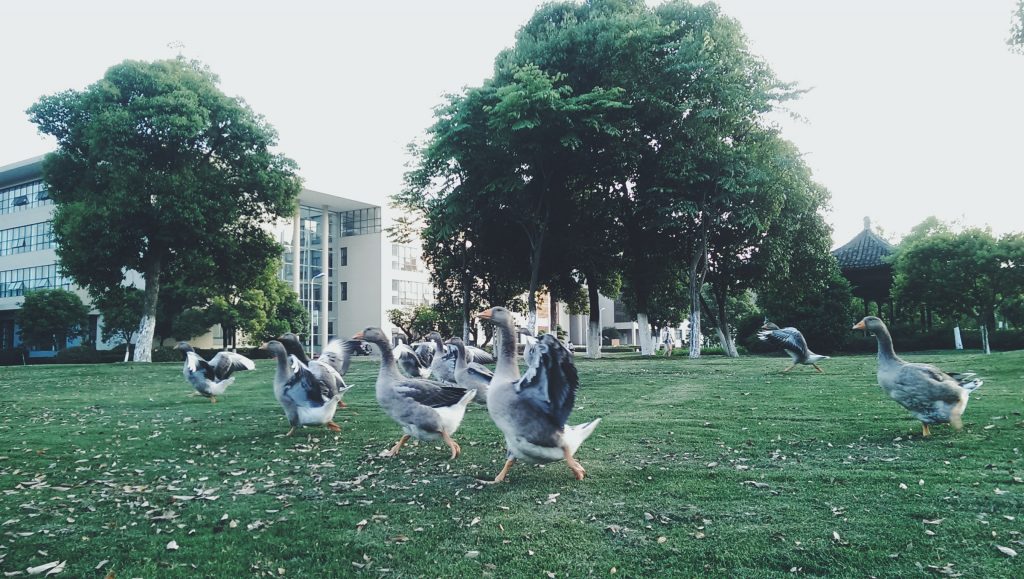 Bye for now!