S24O (bike and camp) mini adventure!
Matt and I are blessed to be living not far from the great outdoors of Ningbo. When regular couples will book the most romantic dinner in favourite places on Valentine's Day, we wanted to avoid the crowd. We indulge ourselves by going camping quite often in different seasons- in particular, to places which can be reached by bikes. So here is the time when we left our expensive road bikes at home and took the touring bikes instead.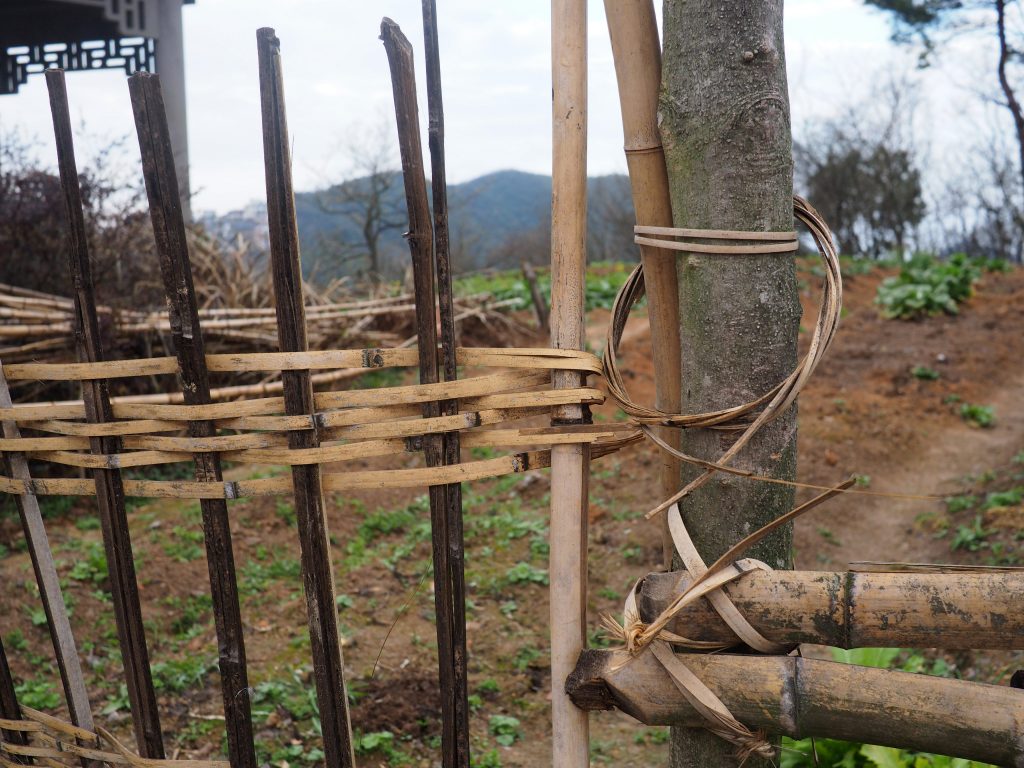 Biking and camping are not a novel outdoorsy combination. This article illustrates how taking inspiration from nature has a great impact on how the KALA brand is shaped and is being developed. My great interest in natural materials as KALA's design direction was a result of this too. The trip itself did not cost much as we cycled all the way there and carried our own gear and water.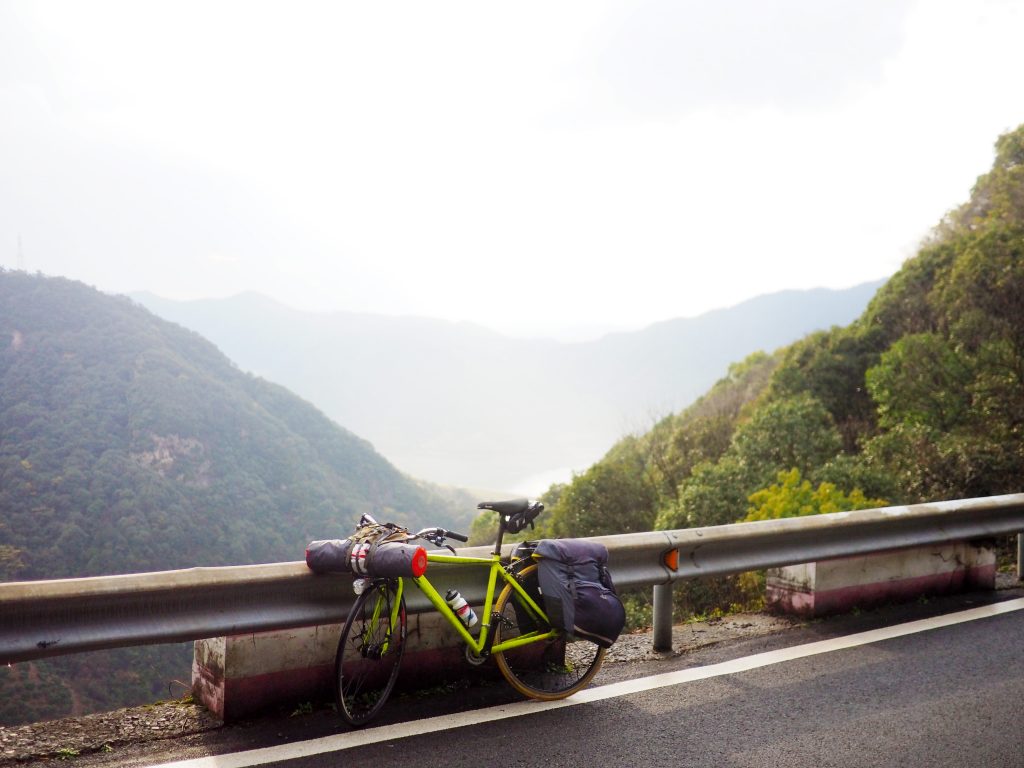 Both Matt and I are not natural living zealots (nowhere near- we still carry plastic wrappers during our camping trips, for instance the crisps or baguette bag) but we also try to take small steps to reduce our less ideal consumption behaviour.
So we set off on Valentine's Day (which was also our wedding anniversary) with two bikes. Matt carried most of the gear as usual (sleeping system and cooking gear) and I carried the tent and my camera in a special camera bag for bikes. The journey itself it was quite short, a mere 21km away with a 430+ metre climb. It turned to be a beautiful afternoon once we were done getting rained on. D'oh!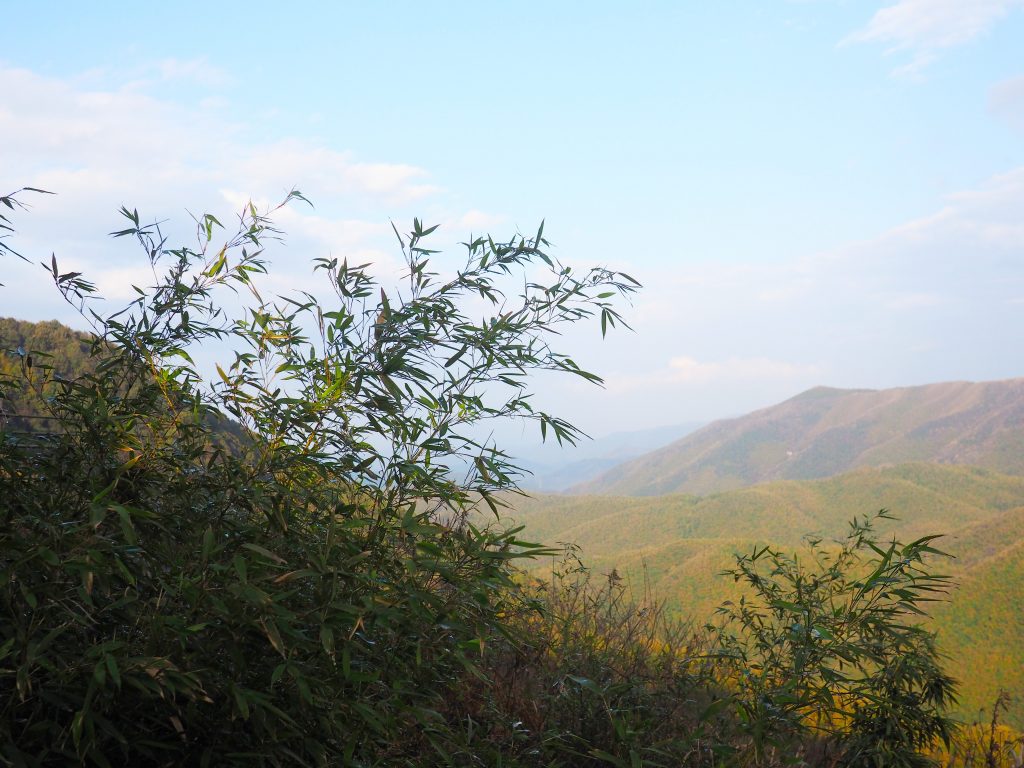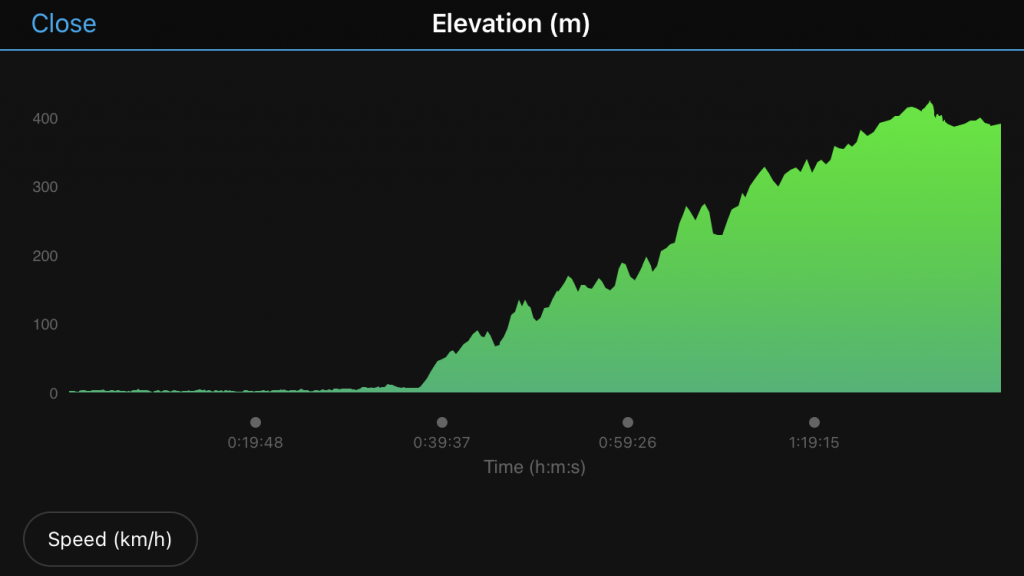 We got to the campsite at 5pm, just enough time to set the tent up before it got dark. There is no road light (nor any light) around the campsite. We found the site a few years back, during one of those adventurous and 'see where this road takes us to' kind of moments, but it didn't link to any other roads.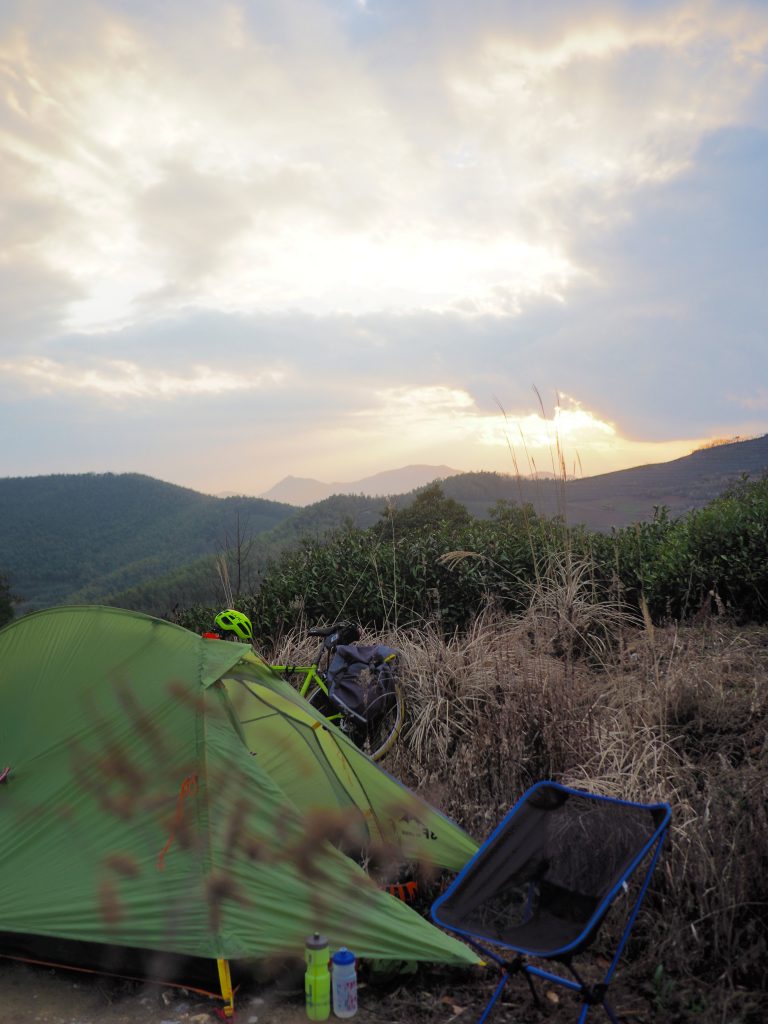 KALA's own insulated cup made for good company, it keeps our hot beverage (necessary when it got cooler once the sun set) warmer for longer. Tip: You can find this product in KALA's Weidian online shop.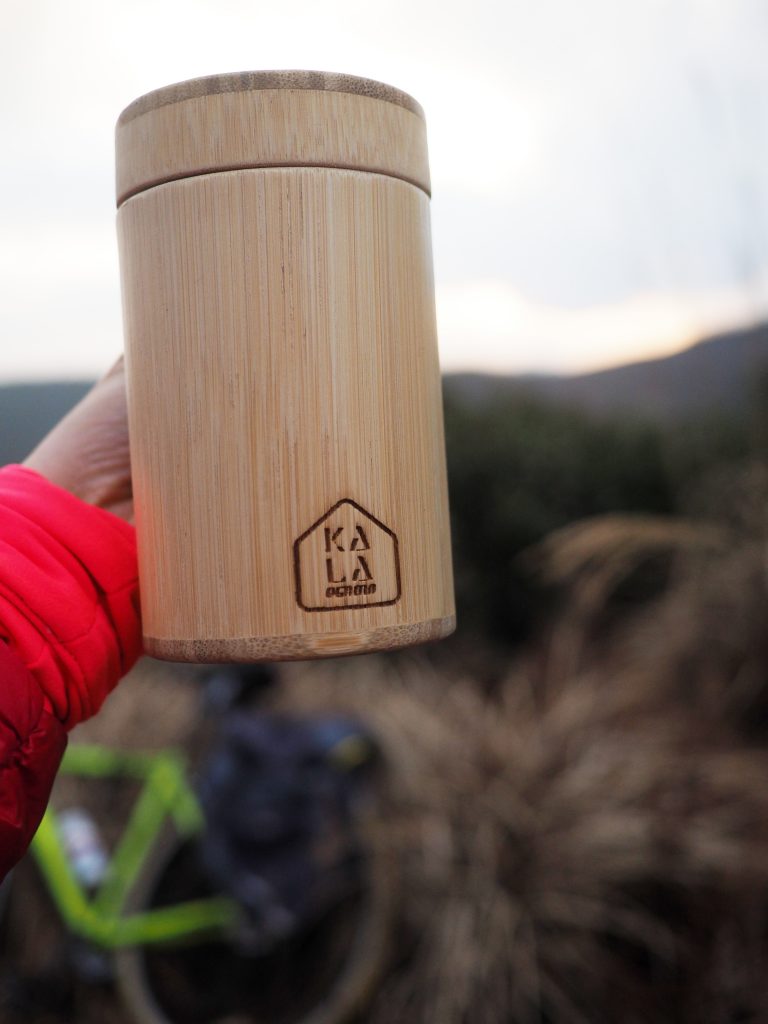 Like most camping people, we like the idea of camp cooking. We did not have the luxury of a campfire however. To save taking a small chopping board and the whole onion on the bikes, I pre-chopped one and put it in the re-usable beeswax wrapper. It was one of KALA's products too (will be back with the coolest batik patterns KALA designed). I reused a bread tie I have been collecting every time we buy bread. Completely zero waste, I get to wash the wrapper and re-use the bread tie again. Valentine's day's main menu was beef with creamy corn soup, with a baguette to share for dipping. Just humble comfort food.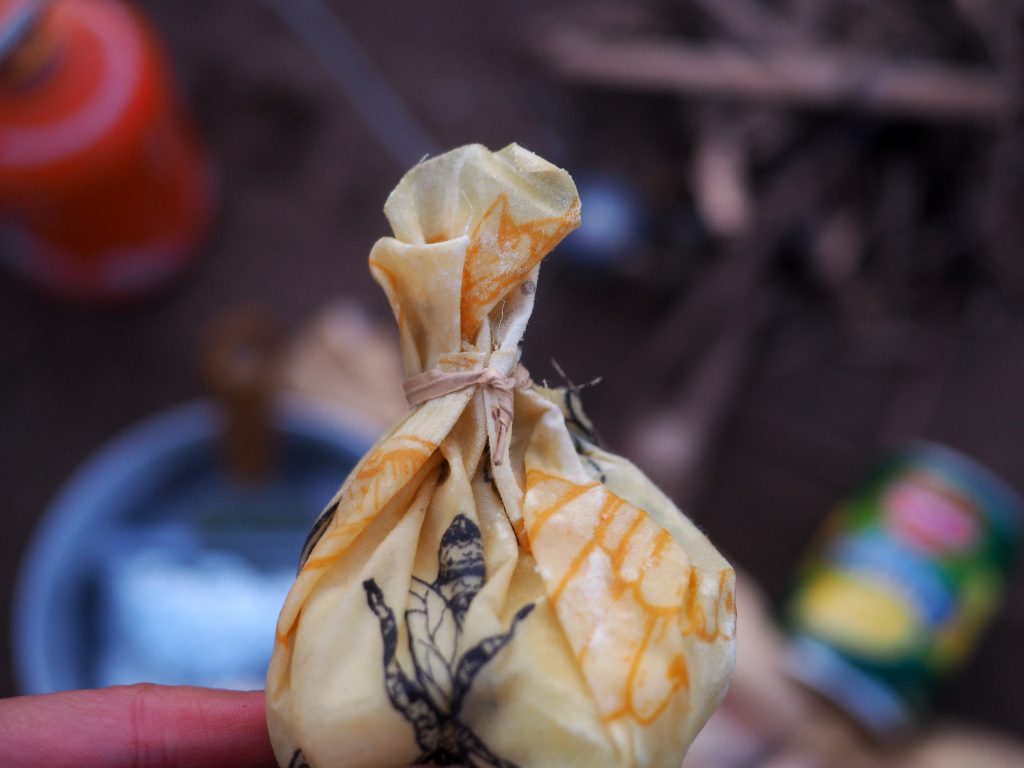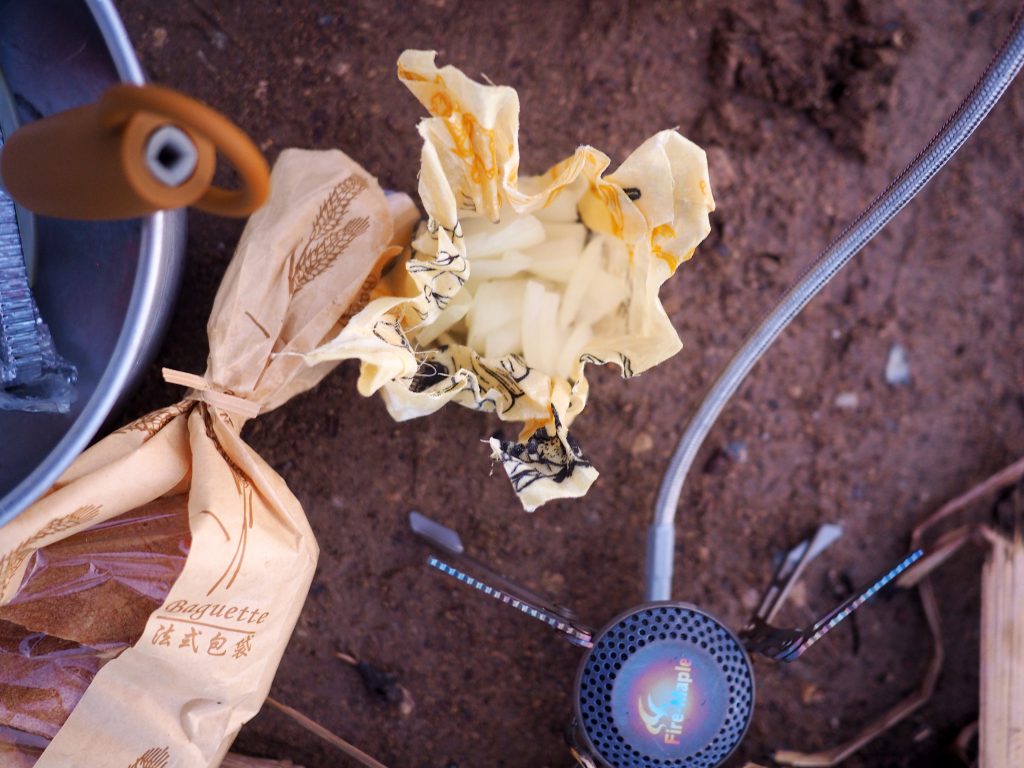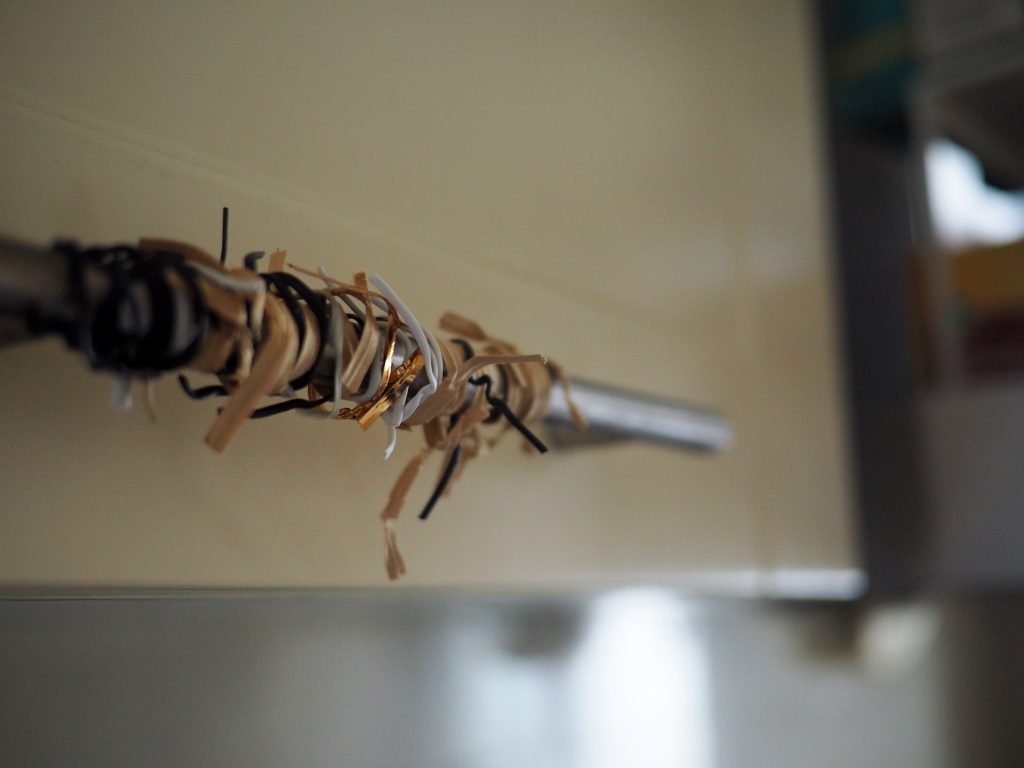 The sky was so clear that night and we got to see stars. We retired early (8pm) after sharing a bottle of wine we picked up in the nearest town (Hengxi) and the night was windier than we thought.
Mornings at the campsite are the ones to look forward to. Although the view was not as spectacular as the day before (a bit foggy), the tea plantations and the mountains still looked as majestic as they always are.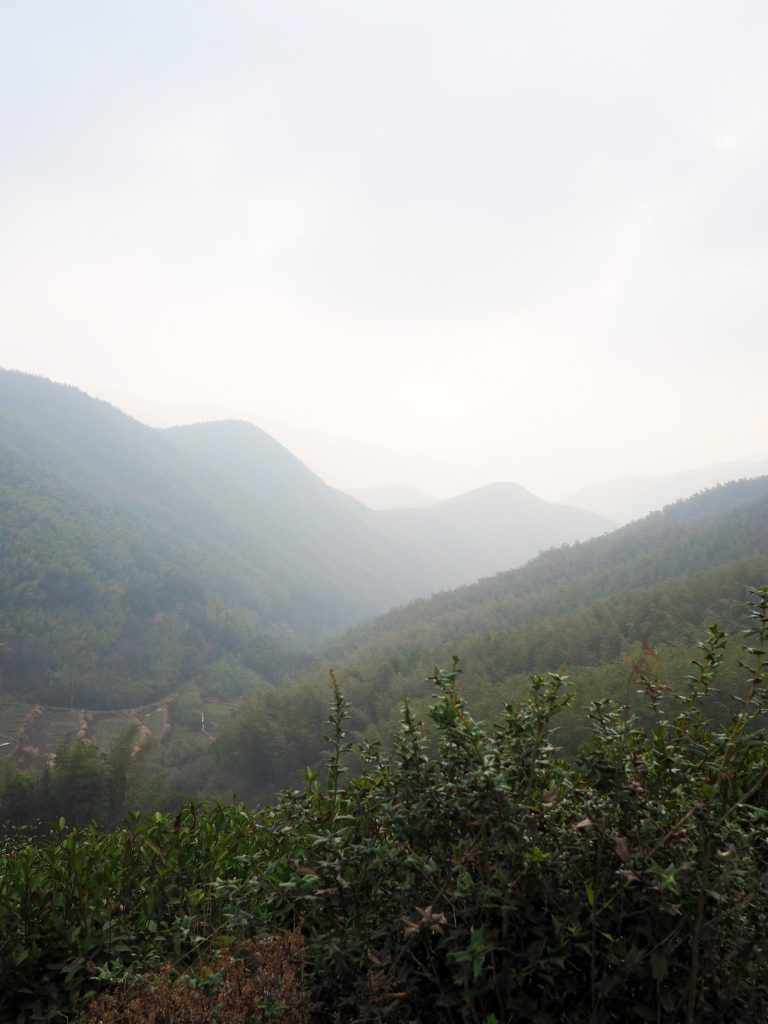 KALA's bamboo drip coffee filter was in service, brewing a slow coffee. We did not take the stand for convenience, but the insulated cup was a good size (tall enough) making sure the filter is not merged in the coffee (which can result in clogging). Because the bamboo filter is light, it was perfect for this kind of mission.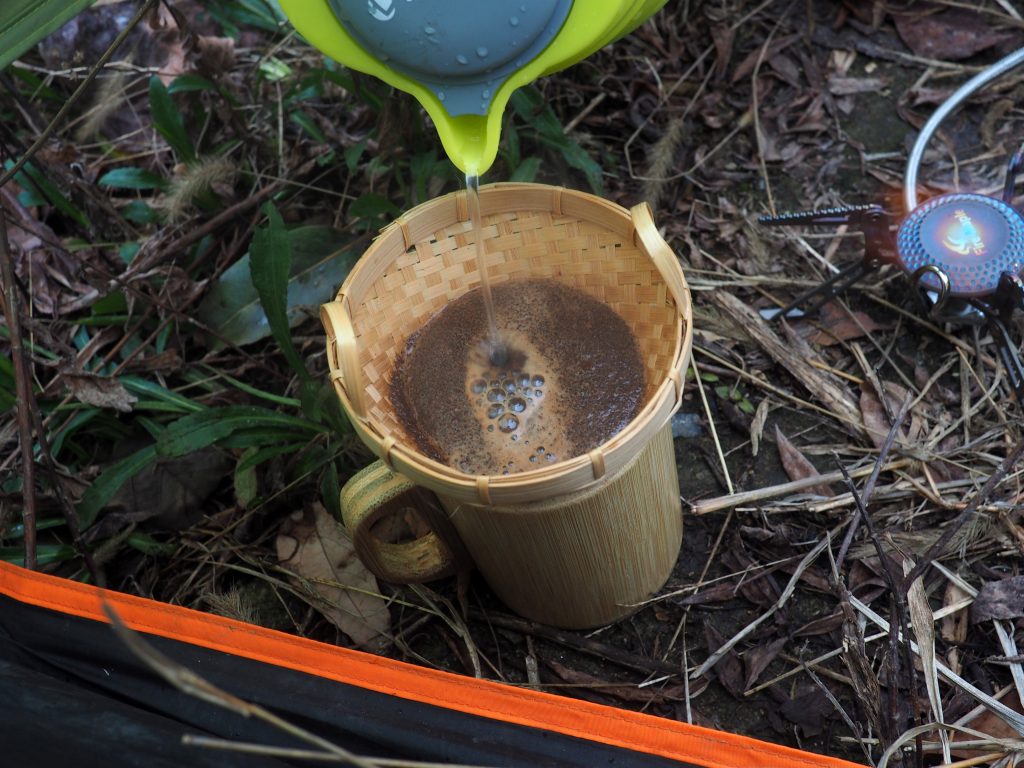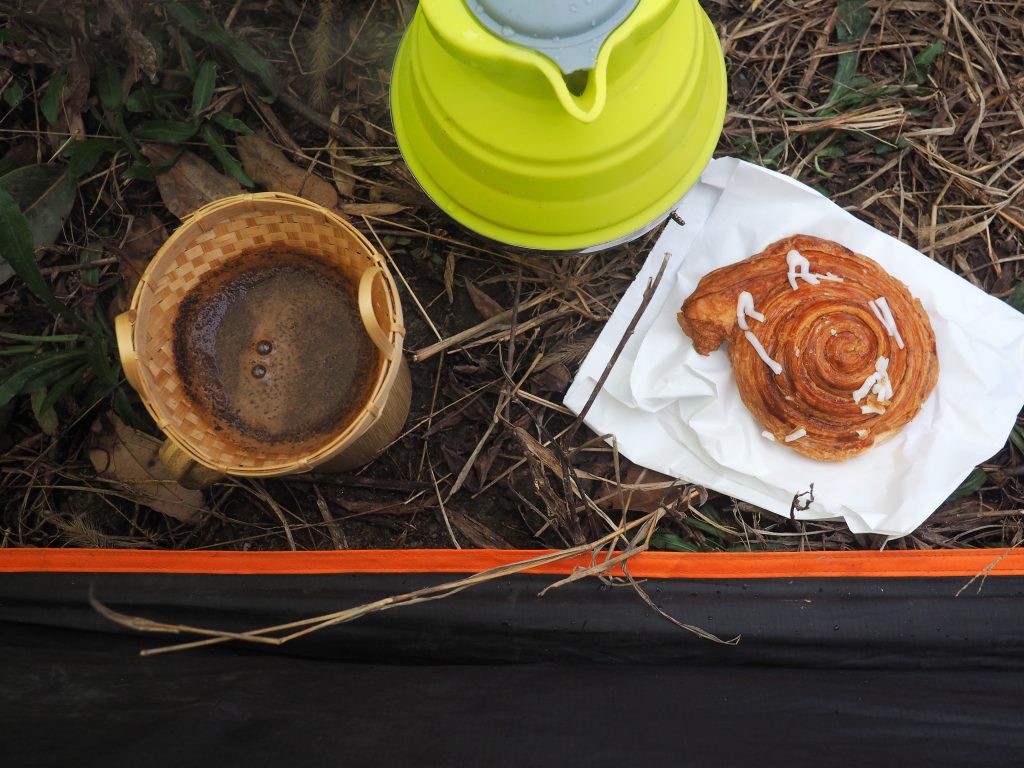 I hope this short journey gives you inspiration for local adventures which are eco-friendlier, fun and memorable.
Products used on this trip which you can purchase from us are:
KALA bamboo drip coffee filter
KALA insulated bamboo cup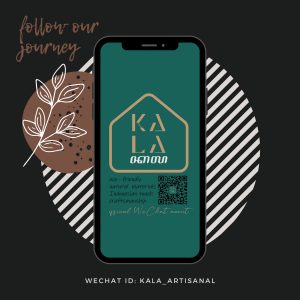 You can also view this article in our official WeChat account:
For English : https://mp.weixin.qq.com/s/lueQxP31YUefeWGmU_eLaw
For Chinese : https://mp.weixin.qq.com/s/n_EHnlE4Y-Uj6DeZeCU2Gg
---
ABOUT KALA
KALA was founded by Mia and Elza Tedjosaputro, in May 2020. KALA provides high quality stylish home decor and accessories that highlight a few simple attainable changes towards an eco-friendly lifestyle. There is always an Indonesian touch ensuring we empower our craftsmen and promote Indonesian culture and craftsmanship. KALA's specific design language is the use of natural materials and artisanal, with a sense of play of texture and product functionality. We are based in Indonesia and China.